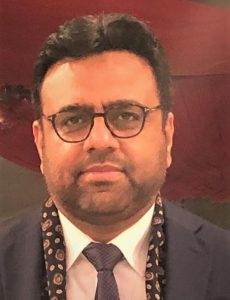 Dear Colleagues and Friends,
Assalam-o-Alaikum!
I take this opportunity to thank our honorable members for reposing their confidence on me and electing me as chairman of All Pakistan Textile Processing Mills Association (APTPMA). It is a great honor as well as a big responsibility. I am thankful to Allah, the Almighty, for giving me this great honor.
I acknowledge the good efforts of my predecessors for the betterment of the association and contribution to highlight our problems at all forums for solving them. I would try my best to continue their legacy.
I have assumed this position with a strong commitment to serve the members and make best efforts for resolving key issues facing our industry. For this purpose, I would try to develop close liaison with all concern departments to facilitate growth of our Industry.
We must understand that dynamics of the business are changing fast. I would request members to keep sending us proposals and suggestions for improving our services. Your recommendations and support would make the association more stronger for effectively raising the voice at relevant forums for achieving desired outcomes.
I assure that with the blessings of Allah the Almighty and your cooperation, we shall be able to play our role effectively and as per expectations of our members.
Pakistan Paindabad!